ZARA's fashion-forward, yet budget-friendly designs have long been popular among Hollywood's "adult" trendsetters. But now, the Spanish retailer has gained some mini celeb fans since launching their kids line in 2008.
Nahla Aubry rocked the Frilled Ankle Boots during a trip out to the pumpkin patch with mom Halle Berry and Madonna's son David recently donned the skull-print Jacquard Sweater while traveling with mom.
And we can see why. The brand's itty bitty fashions reflect all the latest trends, while still looking age appropriate. Think structured hoodie cape paired with a sophisticated print tee and ruffled denim skirt. For a more rugged look, go for a faux suede coat, henley top, lined slim-cut jeans and a plaid earflap hat.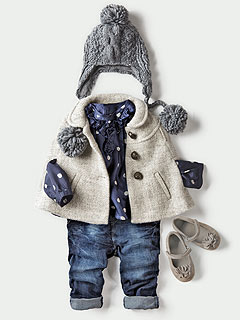 Courtesy ZARA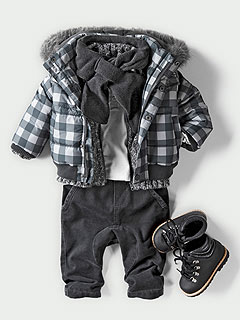 Courtesy ZARA
Source: People.com